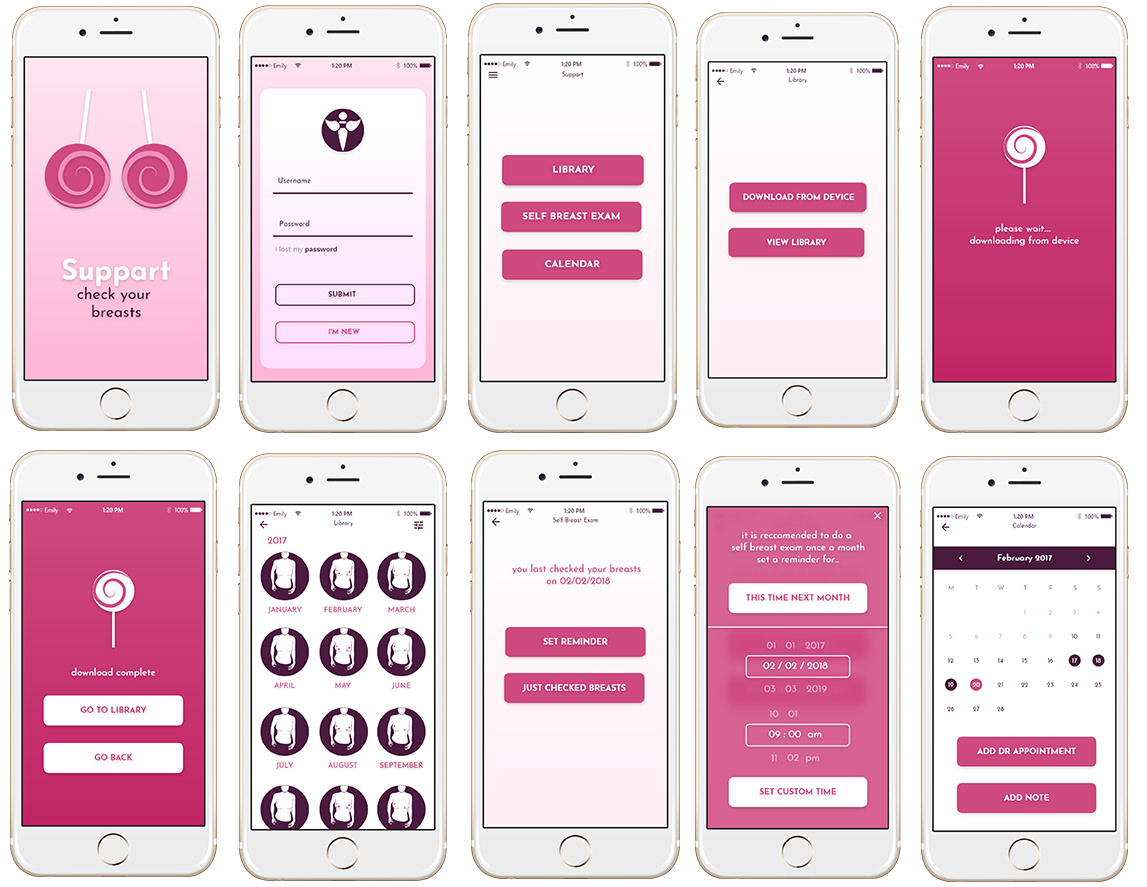 Suppart Mobile app is a personal project, designed to be accompanied by
Suppart health produc
t branding campaign. 
Suppart is a health device that encourages women, cancer patients and survivors to track the appearance or growth of breast cancer. To accompany the physical device, this mobile application was designed to encourage regular home breast exams and track any changes (connecting with the physical device to store data). 
To visually complement the two design solutions similar aesthetic elements have been used throughout, including symbols, text and colour.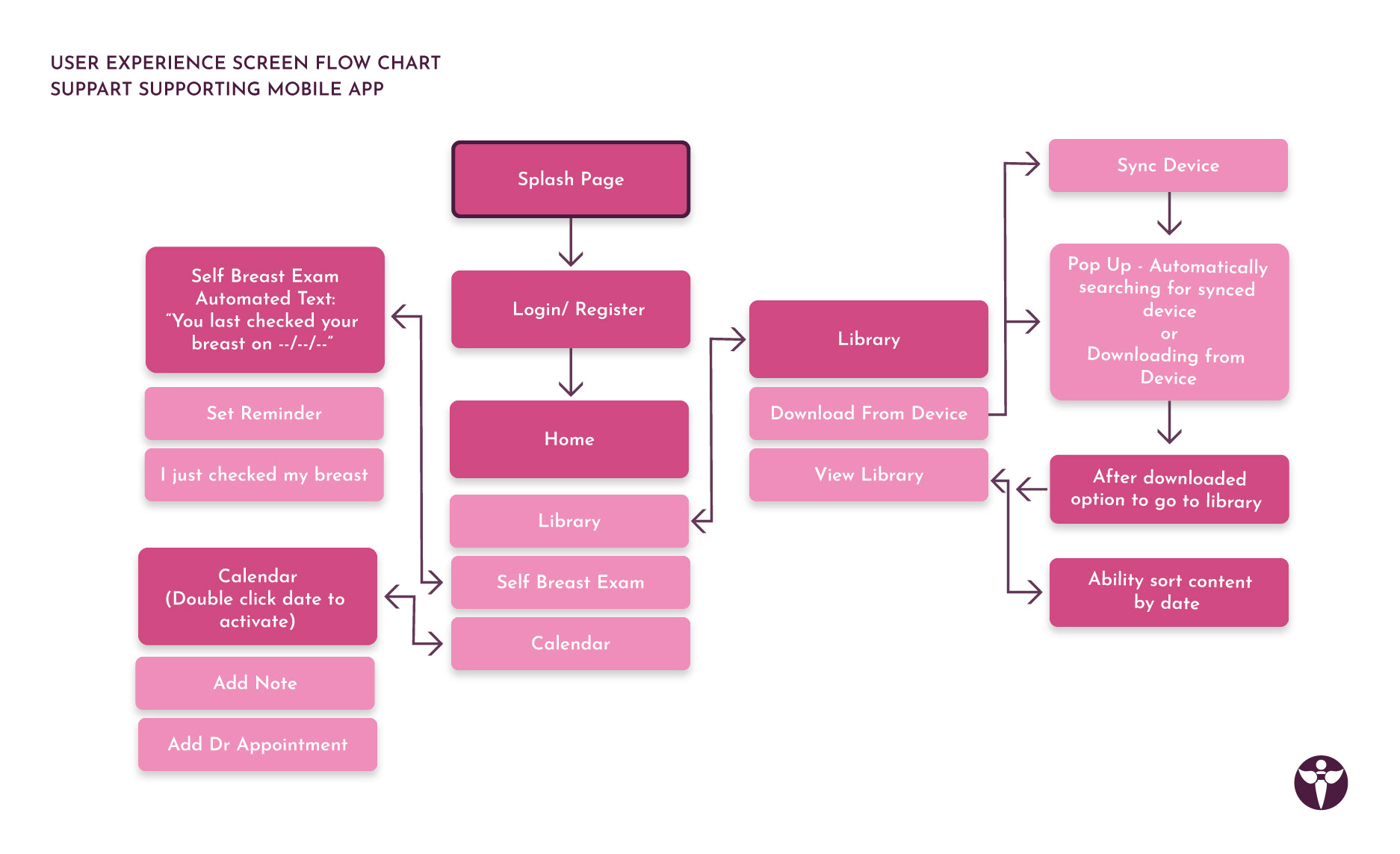 Above is a experience map, outlining how the user will interact with the mobile application. This user flow was decided before user interfaces were designed, for better user interaction design.